To Walter de Grasse
Dear Walter,
I heard the other day that the Met Office is saying that the growing season here has been extended by a month, due to global warming. Certainly, as I walked around Felmingham and North Walsham the other morning it was amazing to see how few trees are anywhere near bare of leaves, and there's still so much green around!
I guess that I'm feeling as though I'm in a false sense of security, as it doesn't seem at all urgent that I get on with planting bulbs and the perennials I've been nurturing in pots, sowing Broad Beans and onion sets or transplanting tender plants into the greenhouse. Of course I'm probably going to fall prey to a sharp frost anytime now and I'll be shocked into the reality that it's winter..well, it will be soon, as the clocks go back an hour tonight.
I look back and once more think about all that hasn't been done in Old School Garden this month. Still I suppose a few important jobs have been ticked off- like putting in a new fence post and mending and creocoting the fence, gate posts and garden gate, cutting the grass and gathering leaves, putting out the first lot of bird food, weeding around the leeks and continuing to gather produce, especially apples and carrots. I've also cleared the front border (just below where we had the paint removed from the house flintwork) , levelled the edging, started to top up the soil and will eventually plant out a row of English Lavenders I've been growing on in pots, together with some Scabious grown from seed and some bulbs for spring colour. This will eventually be a Lavender hedge which should grow go well on this south-facing (if part shaded) wall.
I've also had a plant exchange with my friend Mandy; she's given me some Veronicastrum virginicum 'Fascination' and Euphorbia seguieriana. The former is a hardy perennial with pale lilac flower spikes that become 'fasciated' (the stems and flower spikes flatten and twist into strange shapes) and so are rather curious to look at. I love Veronicastrum and look forward to growing this- perhaps alongside the two tall pale yellow Scabious I've grown from seed this year and which are also ready to plant out.
I gave Mandy a few Candelabra Primulas (also grown from seed) in return. I have rather a lot of these and have been thinking about where to put them; apart from around the pond garden that is, where they were initially intended to go. I think I'll try a few in the triangular raised beds we have next to the terrace, perhaps mixed in with the Achillea nobilis 'Neilreichii' I've grown on from runners harvested at Blickling along with some more spring bulbs. I also think I'll try some in the 'plant theatre' in the courtyard garden, in advance of the pelargoniums that normally make for the summer show.
As you may have seen I've been active on other fronts gardening-wise. A spent the first of what I hope will be regular sessions at the local high School Allotment Project, where the enthusiastic Mr. Willer is getting great results from the garden and pupils. I'm also drawing up a design for the 'The Grow Organisation' near Norwich, which is providing gardening and food growing opportunities for people with various needs, including some with mental health issues. This is exciting, the first bit of garden design I've done for a while! finally, the 'Friends of Haveringland Parish Church'  have just about completed the first stage of turning over the churchyard to a managed conservation area with mown paths, easy access to still-tended graves and to provide a wildlife haven that's also somewhere beautiful for humans to sit and reflect.
Finally, my regular (well, pretty irregular recently) sessions at Blickling continue and apart from the practical gardening work I've begun to research the information for the new Tree Trail I'm designing there. this is throwing up some fascinating information; e.g. did you know that the 'Monkey Puzzle' Tree (Araucaria araucana, beloved of Victorian gardens) gets its common name from a chance remark made back in 1850?  Sir Willaim Molesworth, the proud owner of a young specimen at Pencarrow garden near Bodmin, Cornwall, was showing it to a group of friends, when one of them (the noted barrister Charles Austin), remarked, "It would puzzle a monkey to climb that". As the species had no existing popular name, first "monkey puzzler", then "monkey puzzle" stuck!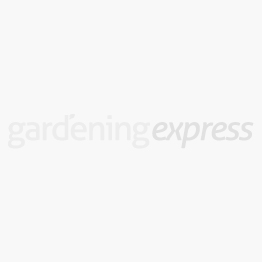 Araucaria araucana- the 'Monkey Puzzle' tree
Though I haven't yet had another go at that shredder, it has at least been a month of some progress in Old School Garden and beyond. I must quicken the pace to make sure all those late autumn/early winter jobs are completed soon, before the weather finally breaks..or will it be early autumn well into November?
Old School Gardener